Is the Driver Liable?
A car was struck from behind by a van. The car was stopped at a traffic light at the time of the accident. The impact of the van propelled the car into a pedestrian who was crossing the street directly in front of the car. The police officer who investigated the accident issued a summons to the driver of the car for driving while intoxicated and that driver later pleaded guilty to that offense. If the pedestrian sustained injury, is the driver of the car liable to the pedestrian for common law negligence? Click here for the answer
Would You Pay This Claim?
An insured filed a homeowners claim after her house was damaged by an electrical fire. The insured submitted a $75,000 estimate for damage to the house itself, and a proof of loss for personal property in the amount of $100,000. The damage to the house was legitimate, but after interviewing witnesses and reviewing the proof of loss, you concluded that there was sufficient evidence to prove that the insured intentionally inflated her personal property damage claim by $30,000. Should the insurer pay the legitimate portion of the claim? Click here for the answer
SCLA Digital Badge for Senior Claim Law Associate Designees Who Earned Prior to September 2022: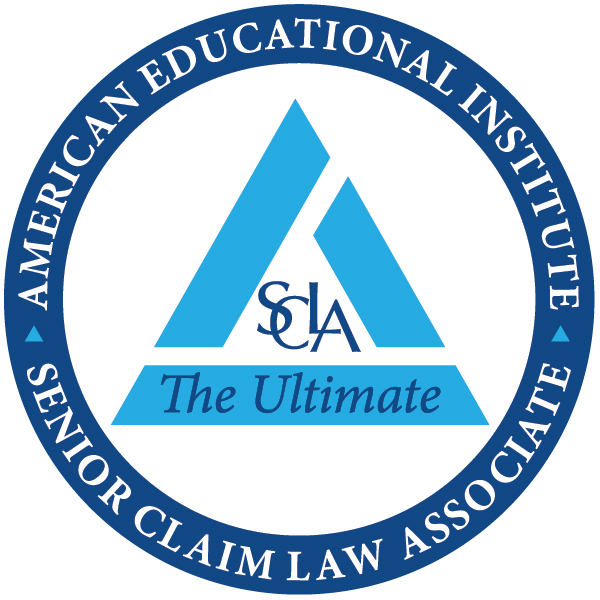 If you earned your SCLA designation prior to September 2022 and would like to purchase an SCLA digital badge to showcase your claims law skills, please click on the link below to access the request form. Any designee earning their SCLA after September 2022 will be automatically be eligible for a badge and will be emailed more information. Credly is the digital badge platform company AEI has partnered with. You can share your badge directly from the Credly platform to LinkedIn, Twitter and Facebook; over email; embedded in a website or in your email signature. Upon payment of a one-time fee of $10, you will receive an email from Credly explaining how to activate the badge.
Click here for more information and to download digital badge request form
Recent Course Revisions:
#213 Pleadings & Practice
#310 Property Insurance Principles
#312 Loss Adjustment
#313 Arson & Fraud
#514 Avoiding Bad Faith